Carpet Cleaning in Eldersburg MD
Tulip Carpet Cleaning Eldersburg is Carroll County's most successful carpet and upholstery cleaning service provider. Our customers stay loyal to us because we believe that honest work is the only way to work. We know that you want to shop around for the best price, so we offer a quote estimate at no charge to you.
Many homeowners and business owners alike turn to us for their professional carpet cleaning needs. We take pride in the quality yet affordable cleaning solutions we provide to help ensure a healthy environment for all our clients.
For a free estimate call 443-398-2004 today!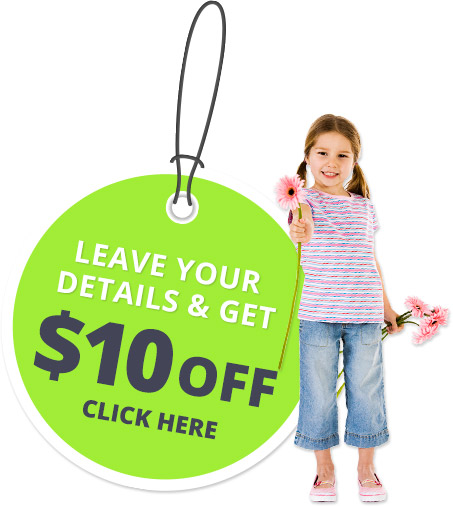 Indoor Pollution, A Serious Health Risk
Many first time carpet cleaning recipients are surprised to hear that the EPA has listed twice a year carpet cleaning as a standard procedure for maintaining a healthy indoor environment. The dirt, bacteria, and allergens that build up in a carpet can easily make their way to your breathing air. In fact, this is such a serious concern that indoor air pollution is considered one of today's top health risks. This fact should be especially concerning for parents with young children at home and to pet owners as well. Tulip Carpet Cleaning Eldersburg employs a variety of advanced carpet cleaning methods, such as industrial strength shampoo, steam cleaning, and dry cleaning, just to mention a few. Our team members are trained to identify carpets that need easy care and carpets that have hidden germs inside. We are proud to be a service provider with integrity, so rest assured that our technicians will not exaggerate in their recommendations.
Ready for Anything
Our professional carpet cleaners can handle all possible kinds of mess in carpets and rugs. You can trust us for managing stains and bad odor from vomit, urine, and stool. Did a sewer line burst and soak your beloved carpet in dirty water? Call us right away and we will gladly respond to your carpet cleaning emergency.
Carpet Cleaning Near Me
Speedy response is one of the ideal qualities of a carpet cleaner. We make sure our trained technicians arrive to your place on time by dispatching them from the Eldersburg area. Our local services range from inspection, carpet cleaning, upholstery maintenance, and water damage restoration.
Why Hire Professionals
Anyone can do carpet cleaning in Eldersburg, MD. You can do it on your own, if you have the time and experience. In offices and commercial spaces, an employee can manage the task. A better option is to hire a cleaning company like us.
It seems like DIY carpet cleaning would be way more affordable than a professional one. However, if you buy a quality carpet cleaner and steam cleaner with the highest capacity and quality to do the best cleaning, expect the costs to be similar or even greater than that of hiring. Aside from the costs, it's also worth considering the efficiency of professional carpet cleaning.
As a premier residential and commercial carpet cleaning service, our technicians are knowledgeable in many aspects of cleaning. We also ensure that they're experienced in using advanced cleaning equipment. Furthermore, we adhere to industry standards for a cleaning company.
Steam Cleaning
To guarantee efficient carpet cleaning in Eldersburg, MD, we perform one of the best maintenance techniques: steam cleaning. Our professional carpet maintenance solution involves the use of industrial steam cleaners. As its name suggests, this technique utilizes steam to get rid of stains, odor, and pathogens in your carpet. Instead of collecting the grimy water using a wet vacuum cleaner, we get them out of your home using a hose and direct it to our outdoor equipment.
Enzyme Treatment
If you have a pet, enzyme treatment will be a valuable carpet cleaning technique for you. This professional cleaning solution is mainly intended for eliminating pet odor and stains from animal urine. For some cleaners in Eldersburg, this is just an optional solution. In contrast, we apply this technique because it's more efficient than other cleaning products when it comes to treating stains and odor from animals.
Shampooing
For well-maintained carpets, steam cleaning is enough to make them spotless, dust-free, and allergen-free. If it's been years since your carpet was serviced, we're going to treat it with shampoo. Carpet shampooing leaves behind a pleasant smell. More importantly, it deeply cleans your carpet and revives its original color.
Dry Cleaning
If your carpet or rug is made from delicate materials, or if the flooring structure underneath doesn't go well with wet cleaning, we're going to do dry cleaning instead. For this carpet cleaning method, we will use dry cleaning solvents. The said carpet cleaner isn't recommended for DIY usage due to the complex preparation and application it requires. With us, you don't have to worry about this because we know how to use it properly and we ensure our technicians have proper gear throughout.
Organic Cleaners
It's ironic how sanitizing your carpets can end up harming you and your family (or employees). That's what happens when harsh and substandard cleaning chemicals are used. The good news is that there are safe and eco-friendly organic cleaners. We only use this kind to ensure that there will be no toxic cleaning agent left in your place after cleanup.
Offsite Cleaning
For your Oriental rug, area rug or any other rug for that matter, we recommend offsite cleaning although we can still do it in your place. The main benefit of offsite cleaning is that it won't disturb you and you can continue with your day-to-day tasks. This is especially helpful for commercial establishments with many rugs. Offsite cleaning won't require closing them for a few hours or a day.