Rug Cleaning in Eldersburg, MD
Tulip Carpet Cleaning Eldersburg is the most trusted expert on rug cleaning in Eldersburg, MD. Over the years, we have provided efficient and affordable rug cleaning services to homes, offices, and commercial spaces.
Dangers of Having Dirty Rugs
Rugs are more than just decorative pieces. They make areas less slippery. They also trap dust from the air. Without proper rug cleaning though, they become the very source of indoor pollutants. Below are the dangers of having dirty rugs in your home or office.
Respiratory Problems
Even if you have a healthy pair of lungs, the accumulated dust from your rug is bound to make you cough. Now, think about the vulnerable members of your household or staff. Those with asthma and other respiratory conditions may have breathing difficulties after inhaling airborne pollutants like dust and mold spores.
Skin Irritation
Does spending time on your area rug make you feel itchy? If it does, you shouldn't think twice about hiring a rug cleaning service. The itchiness may be from the pests thriving in your filthy rug. Carpet allergy is another possible reason.
Allergies
Regular rug cleaning is even more necessary for people with allergies. After all, allergens like dust, mold spores, pollen grains, and pet hair can be stuck in the tiny fibers of rugs.
Food Contamination
Studies suggest that carpets and rugs can have more harmful bacteria and viruses compared to toilets. Mere contact with your dirty rug can contaminate your food. The airborne pollutants may also spread into your home, particularly into your kitchen.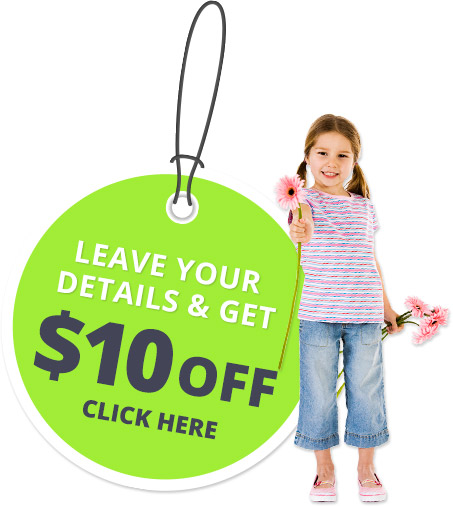 Why Choose Professional Cleaning Services
Professional rug cleaning doesn't only ensure rugs that look clean; it also sanitizes deep within. This means that there will be no stains, along with the indoor pollutants and pathogens. In commercial spaces, the service can help ensure that they adhere to sanitary standards set by the authorities.
Saving time is another reason to hire our rug cleaning service. By hiring professionals, you don't have to spend days shopping for carpet cleaners and other cleaning tools. You don't have to worry about disposal of the filthy water from the washing. No need to wait for a week to completely dry your rug.
Why Choose Tulip Carpet Cleaning Eldersburg
Our rug cleaning methods are effective, eco-friendly, and long-lasting.
Our skilled and experienced technicians can handle everything from upholstery maintenance to carpet and rug cleaning.
We do pick up and delivery for offsite cleaning.
We are a local service provider of rug cleaning in Eldersburg, MD.
Our Rug Cleaning Services
Area Rug Cleaning
With our area rug cleaning service, you can feel comfy having your area rug in your living room or lounge once again. Our area rug cleaning service can be done offsite to avoid spreading dirty particles into the air and to nearby furniture.
Oriental Rug Cleaning
Our oriental rug cleaning service takes into consideration the intricate artwork in your rug. For oriental rug cleaning, we use a rug cleaner that's safe for wool material.
Hot Water Inspection
Hot water inspection is one of our thorough ways of rug cleaning in Eldersburg, MD. If your rug is mostly dusty and has never been exposed to human and animal waste, hot water inspection may be enough to keep it clean.
Deep Cleaning
No matter how often you vacuum clean your area rug, it won't remove all the dirt. Deep cleaning is intended to address those problems lurking deeply in your rug. With this professional service, we're able to assure allergen-free rugs.
Rug Care
Regular area rug cleaning is required to help sustain the healthy environment in your Eldersburg home (office, shop or restaurant) and to prolong the lifespan of your rug. With our rug care, you're able to achieve those goals.
Rug Protection
It's no secret that a harsh rug cleaner may discolor or make your rugs prone to rips and tears. With our professional services in Eldersburg, you can be assured that we won't damage your rugs in the process. Furthermore, we utilize products that provide long-term protection to your rugs.
Pet Odor Removal
You may remove your pet's stool on your rug. You may let the urine dry up. However, there'll always be that lingering whiff of animal waste. You don't have to endure such problem. As a top cleaning company in Eldersburg, we're already experienced in handling unpleasant smells in rugs.
Stain Removal
Even the toughest stains in your oriental rug or wool rug won't be able to withstand our professional services. We will get rid of them and bring back the color of your beloved rug.
Our Cleaning Process
Step 1: Set up our cleaning equipment.
Step 2: Vacuum your rug to get rid of most dust, pollen grains, and other pollutants.
Step 3: Shampoo and brush your rug to eliminate pet odor and other unpleasant odors. This is also intended to revive the fibers in a rug.
Step 4: Wash your rug thoroughly.
Step 5: Rinse the rug.
Step 6: Remove remaining moisture in your rug using our drying equipment.
Professional Rug Cleaning versus Hand Cleaning
Cleaning your rug by hand is bound to be exhausting and time-consuming. Imagine carrying and rinsing a heavily soaked rug. In contrast, professional rug cleaning is fast. Hiring lets you avoid the tedious task as well.
Tulip Carpet Cleaning Eldersburg is always ready to provide professional and affordable rug cleaning service. Give us a call at 443-398-2004 to get an estimate for free.