Upholstery Cleaning
Tulip Carpet Cleaning Eldersburg is the most trusted service provider of upholstery cleaning in Eldersburg, MD and in nearby areas. Our professional cleaning services will save you from the time-consuming and tiring task of upholstery cleaning.
We ensure that your dirty furniture upholstery gets the restoration and care it needs. We will leave you satisfied by getting rid of all dust, spot, dirt, smell and moisture in your furniture upholstery.
Why Choose Us? We'll give some concrete reasons why.
Eco-friendly Cleaning Practices
Cleaning upholstery shouldn't contribute to pollution outdoors. However, that won't be the case if the upholstery cleaning involves harmful chemicals and improper disposal of waste.
As your friendly upholstery cleaner in Eldersburg, MD, we won't let that happen. We only perform cleaning practices that are proven safe to the environment. We make sure that you, your neighbor and everyone else won't deal with toxic cleaning agents and waste in land, water and air during and after our cleanup.
Use of Safe and Effective Cleaning Products
We're proud to say that we utilize organic products for our cleaning service. They're as effective but not as expensive as branded cleaning chemicals.
Aside from being safe for the environment, our cleaning products are also safe for your well-being. We made sure they're free from any allergen and toxic ingredient. If you're curious about the products we use, feel free to talk to us and we'll be honest about all the ingredients they contain.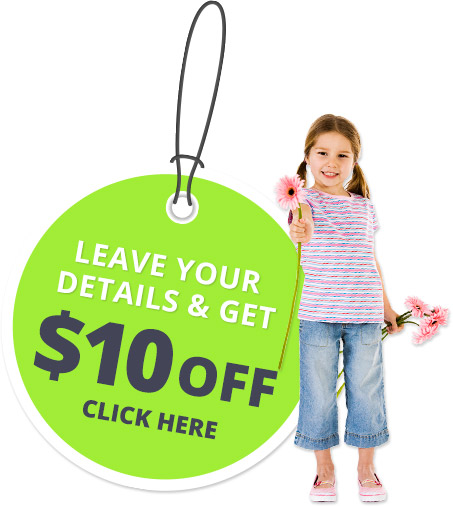 Protective Cleaning Techniques
It's no secret that some harsh upholstery cleaners can do more damage than good in the long run. To ensure customer satisfaction, we perform protective cleaning practices. These involve the use of cleaning products that further protect the upholstered furniture from water, stain and dirt.
We are also careful about the color of your furniture, especially for leather upholstery. Our cleaning products and washing techniques are bound to bring back the original color of your furniture. Moreover, it will also prolong its beauty by providing a layer of protection against wear and tear.
Skilled and Experienced Technicians
Our professional cleaners are highly trained in upholstery cleaning. Aside from being knowledgeable, our staff members are courteous as well. Our polite cleaning technicians also have extensive experience in both home and office furniture maintenance. We make sure your possessions are safe during the cleaning.
Insured Service
Accidents may happen, but we won't let that burden you. Our insurance will cover costs related to mishaps.
Competitive Price
We believe that maintaining upholstered chairs and other furniture shouldn't be a form of luxury. In line with this, we offer competitive price for our onsite and offsite cleaning service in Eldersburg, MD.
A Local Service
As a professional cleaning service based on Eldersburg, MD, we can go to your home or office without traveling great distances. When we do a job for you, you won't have to pay a lot for our travel expenses. If you own or manage a local business, we can arrange regular maintenance for your furniture upholstery.
Types of Upholstered Furniture We Service
Whether it's in a residential or commercial setting, Tulip Carpet Cleaning Eldersburg can provide thorough furniture cleaning. Below are the many kinds of upholstered furniture we service:
couch
sofa
sectional sofa
upholstered dining chairs
upholstered stools
cushioned bench
bed (inclusive of mattress and upholstered headboard)
upholstered crib
vanity chair
office chairs
booth seats
Our cleaning service also extends to outdoor seats, antique furniture, Oriental rug and upholstered walls. If your furniture isn't mentioned on the list, feel free to ask our staff whether we can handle it or not.
Read out unique key steps in our upholstery cleaning process:
Deep Cleaning
Some kinds of upholstered furniture look easier to clean than others. However, you'll wonder about how to clean microfiber couch because cleaning it isn't as straightforward as the rest. How do you even remove the grimy stuff stuck in the tiny fibers?
A trained technician is able to provide deep cleaning for such furniture. The cleaning process shares similarities with carpet cleaning. Both of the materials have fibers anyway. We also apply deep cleaning for other upholstered items.
As its name suggests, this step goes beyond stain removal. We make sure the harmful microorganisms dwelling on your upholstered furniture are also eliminated.
Steam Cleaning
The way we carry out steam cleaning makes us a dependable cleaning service provider in Eldersburg, MD and in neighboring areas. This part of our professional cleaning services involves the use of hot water. We always perform this for carpet cleaning but we also consider this for tufted furniture and microfiber couches.
Before we carry out steam cleaning, we check the condition of the furniture upholstery first. We have to see if the fabric, wooden and metallic parts aren't prone to damage from the water or steam.
Deodorizing
There are many DIY tricks to get rid of furniture stains. However, getting rid of the unwanted odor is a different story. Air fresheners can only last for days.
Deodorizing further makes cleaning service worth the price. Aside from killing harmful microorganisms, the cleaning agent we use eliminates the bad odor as well.
Shampooing
No other upholstery cleaning service in Eldersburg area refresh furniture better than we do. We shampoo your beloved couch or bed as a nice treat. It's only fair considering how they comfort you regardless of your mood.
Enzyme Treatment
What further sets our upholstery cleaning above the rest is how we apply enzyme treatment. Cleaning microfiber couch and other upholstered furniture is tougher when there's bodily fluids involved. As the best upholstery cleaner in town, we won't back down from such task. We apply enzyme treatment as part of our cleaning service to get rid of the stains, smell and bacteria from urine, vomit and fecal matter alike.
Scotchgarding
To ensure efficient upholstery cleaning, we only use quality upholstery cleaning tools and products like those from Scotchgard. Over the years, the use of the said products became synonymous to protective upholstery cleaning.
Let Tulip Carpet Cleaning Eldersburg restore the beauty and comfort of your upholstered furniture. Call us now at 443-398-2004 to get an estimate or to schedule the upholstery cleaning.