Water Damage Restoration in Eldersburg, MD
Tulip Carpet Cleaning Eldersburg is the go-to service provider of water damage restoration in Eldersburg, MD, and the neighboring districts. Our legion of satisfied clients can attest to the efficiency of our water damage restoration services.
Water Damage Defined
People usually call for water removal right after a storm. A faulty pipe is another common reason for flooding. Without immediate cleanup, these instances could lead to water damage threat.
Water damage refers to the unwanted impact of flood or stagnant water to a room. This primarily affects the floor. In extreme situations, the walls and ceilings are involved.
Grimy carpet, wood rot, and mold growth are the common signs that you need to do water damage restoration as soon as possible. Otherwise, bacteria may thrive in your place. They may cause infection or worsen any other condition.
If you don't deal with the problem sooner, you'll also end up with more extensive damages. These will require expensive repairs. If your insurer finds out about your negligence, they might not grant your insurance claim.
Professional Restoration Services
Tulip Carpet Cleaning Eldersburg can handle water damage restoration for homes and offices alike. Below is a list of the services we offer.
Water Damage Inspection
Water Removal and Disposal
Residential Water Damage Restoration
Commercial Water Damage Restoration
Together with our partner, Flood Damage Pro in Baltimore, we are able to provide timely and efficient restoration services, for small water damage situations as well as large and messy ones.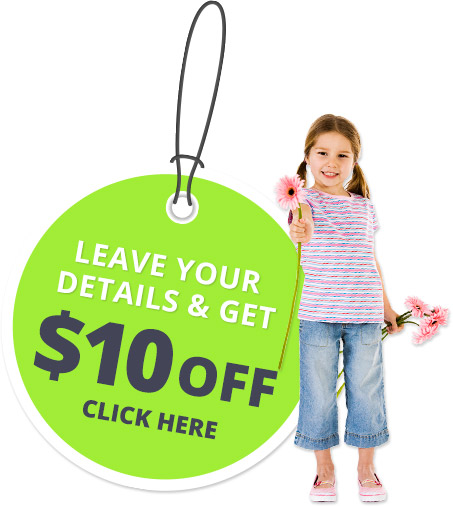 Emergency Restoration
With our top-notch water damage cleanup and restoration services, you can focus more on keeping your children, pets and/or precious possessions safe. You won't be stressed about finding equipment and asking people for help. Your insurer is also more likely to entertain your claim later on.
Our Water Damage Restoration Process
We always strive for efficient water damage restoration. To do that, we only send skilled workers. Our staff is also trained in using high-quality and well-maintained water removal and cleaning equipment.
Most of all, we implement a systematic way of removing water and restoring your place. Below are the important steps in our water damage restoration service for both residential and commercial buildings.
Step 1: Identify the type of water damage.
As water damage experts, we first deploy an inspector to assess the situation in your place. He will identify the affected parts and extent of the damage. The inspection is intended to determine the best kind of approach. If it's a flood emergency, we will send the inspector as soon as you end the call. In case of annual maintenance, the inspection may be scheduled weeks before.
Water damage may be classified based on the kind of water or the extent of the damage. Below are the categories of water damage based on water quality.
Category 1 is for water damage from clean sources. Faulty pipes and tanks that supply water to your home are the possible sources. However, a category 1 damage may become a category 2 or 3 if the water is left for too long.
Category 2 is for damage caused by those considered as greywater. Usual sources are broken dishwashers and washing machines. The water from toilet overflows may still be classified under this as long as it's just urine and water.
Category 3 is for damage from unsanitary sources like polluted rivers and sewage. The water damage threat from such sources can even include diseases and death. Hiring professional emergency flood services is the recommended way of managing this kind of damage.
If based on the extent of the water damage, the inspector may tell you one or two of the following classifications:
Classification 1 requires the simplest moisture damage removal because the water damage is only restricted to a part of the room. It may not even involve replacing parts.
Classification 2 refers to the water damage that affected an entire room and even went into the subfloor and drywall. The flood restoration is bound to cover partial replacements.
Classification 3 is deemed as the worst. In this case, the whole room is also affected. The moisture though goes deep into the floor, walls, and ceiling to the point that it affects the neighboring rooms.
Classification 4 refers to damage that requires different restoration approach because it involves materials such as concrete, stone or hardwood.
Step 2: Remove water
This step is basically about collecting the water in the affected room. For our water removal service, we use specialized equipment. We also make sure our workers don proper gear to minimize accidents. This is especially needed for basement flood cleanup where sewer water and faulty electrical lines may be present.
Without this step, it will be too risky to do flood restoration. Aside from health risks, the standing water will keep damaging the room even if you restored or replaced some parts.
Step 3: Dry and dehumidify your home or office.
After water removal, carpets, curtains and other parts of the room may still feel damp. As your reliable water damage restoration team, we will address that issue using our drying techniques and dehumidifiers. We also double up our speed for drying and dehumidification when we perform emergency flood services.
Step 4: Sanitize the affected rooms.
To bring back the sanitary conditions in the affected rooms, we thoroughly clean the items therein. We also wash curtains and carpets. Our water damage restoration covers furniture cleaning as well.
In our entire flood restoration process, we only use eco-friendly and mild cleaning solutions. Harsh cleaning agents can cause further damage and leave behind toxic chemicals. It's only right to go for safer yet equally effective options.
Step 5: Restore or replace damaged parts of the floor, wall, and ceiling.
This is the key step in bringing back the beauty of flooded rooms. As a water damage restoration service, we don't just deal with the water; we also handle structural repairs.
Our flood damage restoration service covers partial or total replacements of wood panels for the floor, walls, and ceiling. If your carpet is damaged after the flood emergency, you have to contact your installer right away especially if it's still under the warranty period. After a basement flood cleanup, we may advise you to consult your contractor for structural repairs therein.
Step 6: Disposing water and construction debris
Our flood damage restoration service doesn't stop with replacements and restorations. We also carry out water damage cleanup which involves collecting and disposing of the water and construction waste.
What You Can Do to Prevent Water Damage
Know where your water and sewer lines are. Every once in a while, look for moist areas around or near them.
Use a dehumidifier in your basement, bathrooms, and kitchen when it gets humid.
If you're unskilled in fixing any plumbing problem, call a licensed plumber instead of handling the faulty pipe on your own. Hire a plumber for full inspection every few years.
Regardless of the cause and kind of water damage, Tulip Carpet Cleaning Eldersburg can carry out water damage restoration in Eldersburg, MD. Call us at 443-398-2004 to schedule the inspection or inquire about water damage restoration.